Dead End
A Dio-Story by John Keenan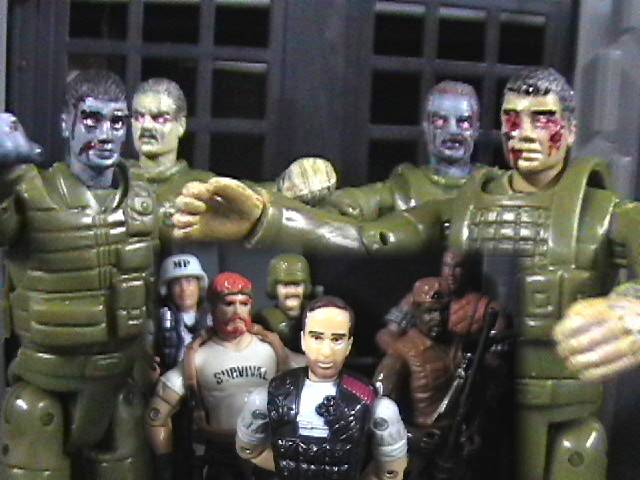 The Joe team faces the onslaught of the living dead.
Can they find a cure before it's to late?
Kill or be eaten!
Winner for 2004 best special effects on Joecustoms.com
---
---
Comments: This Dio-Story contains scenes of graphic violence and graphic language. Dead End is NOT intended for children.
All the "bubble" callouts were done using the Front Page program. Though easy to use, the bubbles are affixed to the page NOT to the picture. This causes the bubbles to sometimes "float" unless the page is maximized. Once I find a better program I will correct this. Also, Dead End works on PC's only. Mac users are out of luck. Sorry.
Comments: From Idea, to hand written form, to finished product, this Dio-Story took two months to complete.
In my efforts to make interesting, off-the-beaten-path Diorama-Stories, I turned to one of my favorite genres- the living dead! So, what I did with this one was essentially toss some G.I.Joe team members into the familiar boundaries already set up by George Romero and Len Barnhart (Slow plotting zombies that can only be destroyed by brain trauma. I even threw in fast zombies from the 2004 remake of Dawn of the Dead.
Enjoy!
---